SIMPLE and INSPIRING!
High Quality Pre-recorded Video Courses!
Learn from Anywhere, on Your Own Schedule!
Step-by-Step Easy To Follow Tutorials.
ARE YOU AFRAID?
Afraid of Pattern Making?
Can't Sketch?
Don't know Draping?
No time and/or money for a university?
Want to improve and elevate your designing skills?
BENEFITS of The COURSES:
Fashion Sketching Skills: The Fashion Sketching course enable you to create captivating fashion sketches and bring your creative visions to life.

Draping Techniques: Learn how to drape fabric on dress forms, enabling you to bring innovation and creativity to your designs.

Develop Pattern Making Expertise: Acquire the skills needed to create custom patterns, master garment construction, and ensure confidence in creating your fashion ideas.

Collection Development Knowledge: The Collection Development course provide you with valuable insights into the process of curating a cohesive fashion collection, empowering you to design your unique fashion identity.

Learn at Your Own Pace: With flexible online learning, you can access course materials anytime, anywhere, and study at your own pace. No need to compromise your schedule or travel: learn from the comfort of your home: you're in charge!

Expert Instruction: As a seasoned industry professional, I will guide you through each course, sharing practical knowledge and insider tips to help you excel in your fashion design career.

Access Practical Feedback: Receive personalized feedback, enabling you to refine your techniques and enhance your creativity.

I can help you create a Portfolio of your designs, showcasing your talent and versatility. A portfolio can be invaluable when applying for fashion internships, jobs, or launching your own fashion brand.

Networking on my YouTube Channel: Connect with like-minded individuals where you can share ideas and expand your professional network. Networking plays a crucial role in the fashion industry and can open doors to exciting opportunities.

Stay Up-to-Date with Industry Trends on my YouTube Channel: These posts are designed to keep you abreast of the latest trends, techniques, and technologies in the fashion industry.

-->If you're looking for Fashion Education, Fashion Design Classes, Fashion Learning, Online Fashion Courses, Fashion Industry Courses, and looking for a Premier Fashion School, such as a Fashion Academy, then Fashion Premier Academy is for YOU.

12 COURSES
Plus 1 FREE Mini-Course
Select a Course and Enroll

Welcome to Fashion Premier Academy

At FPA the goal is to give you practical instruction, knowledge and guidance that will lead you to a successful career in the fashion industry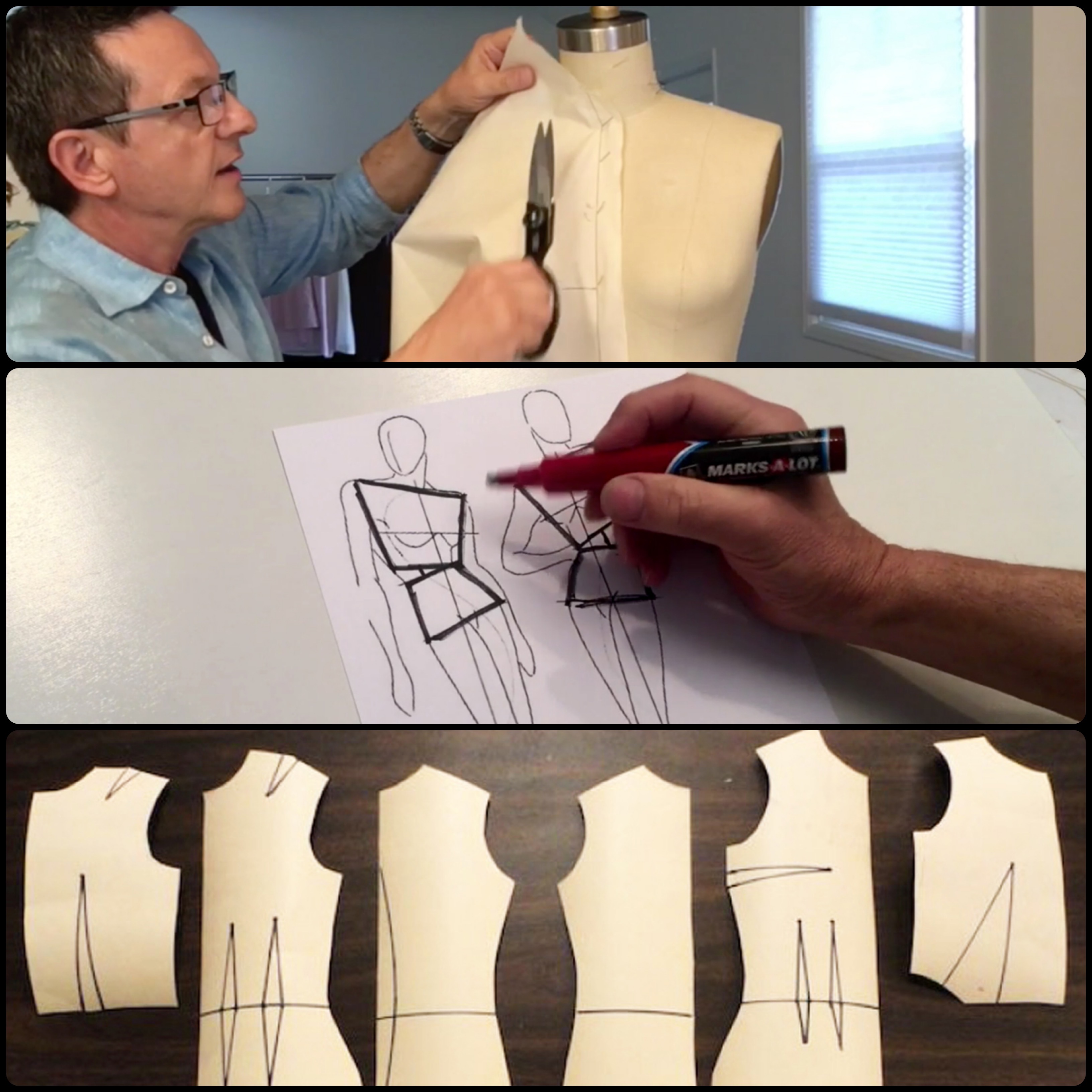 Step 1 - Buy the COURSE(s)
Step 2 - Watch the VIDEOS
...on your COMPUTER! ...at your own pace!
...full lifetime access! ~ It's that simple!


Courses are pre-recorded, NOT live.
~ Each COURSE has: 8-12 Video Classes
~ Each COURSE is between 50-60 minutes.

Draping
Sketching
Pattern Making
Fabrics
Marketing & Branding
Business of Fashion
Collection Development
Drafting Basic Bodice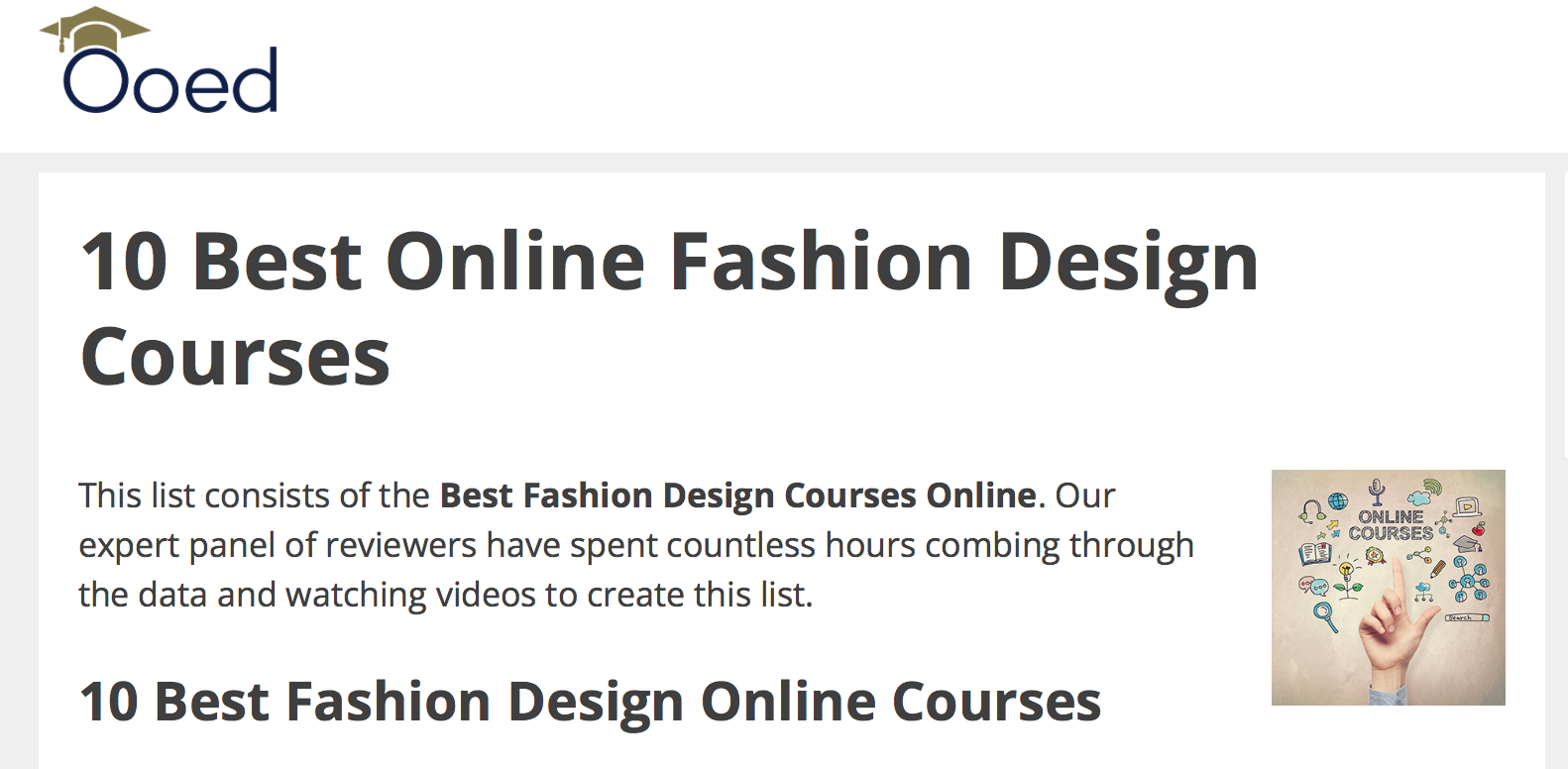 7 out of 10
Best Online
Fashion Design Courses...
...are taught by NINO VIA
according to Ooed.org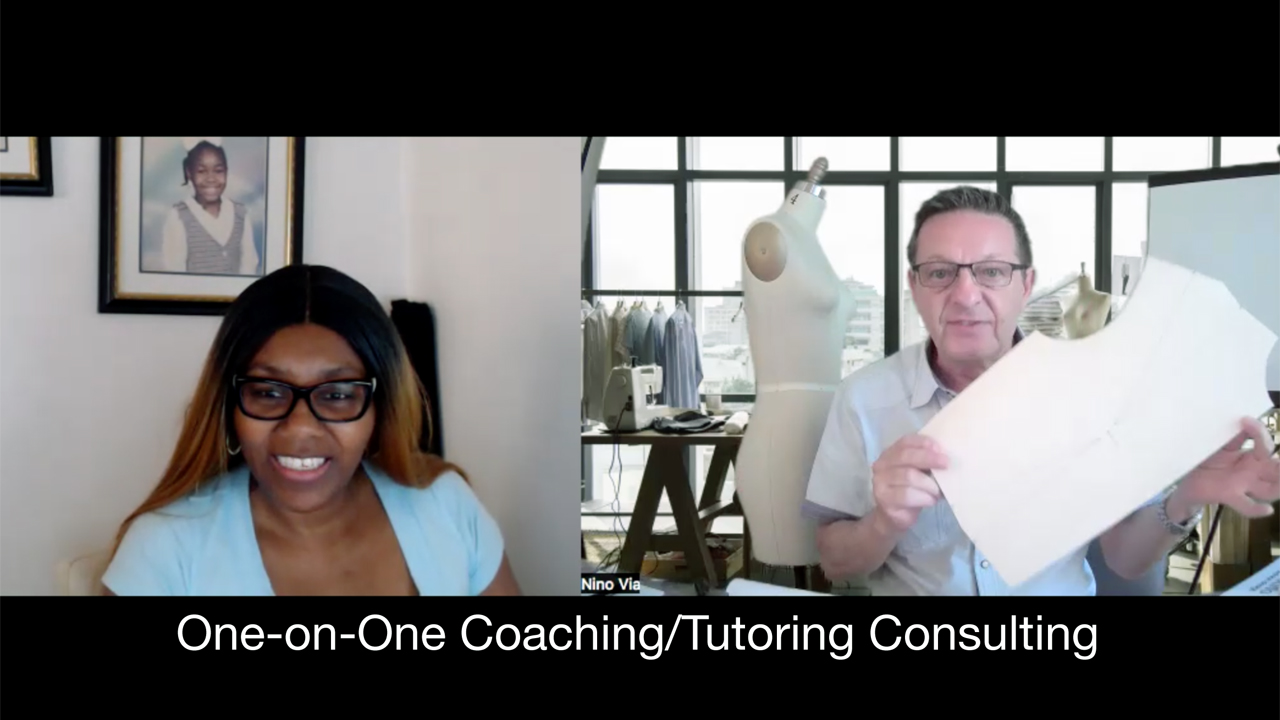 1:1 COACHING & TUTORING
One-on-One Coaching
If you need help with homework, or portfolio review, or have industry related questions...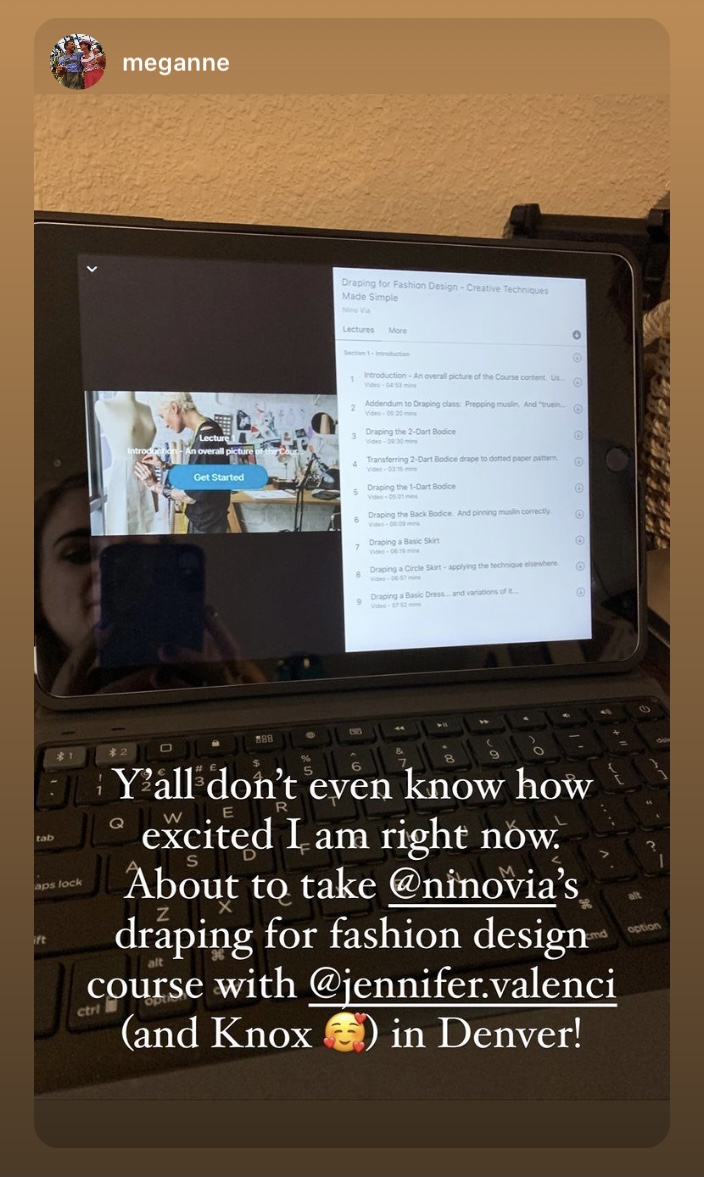 TESTIMONIAL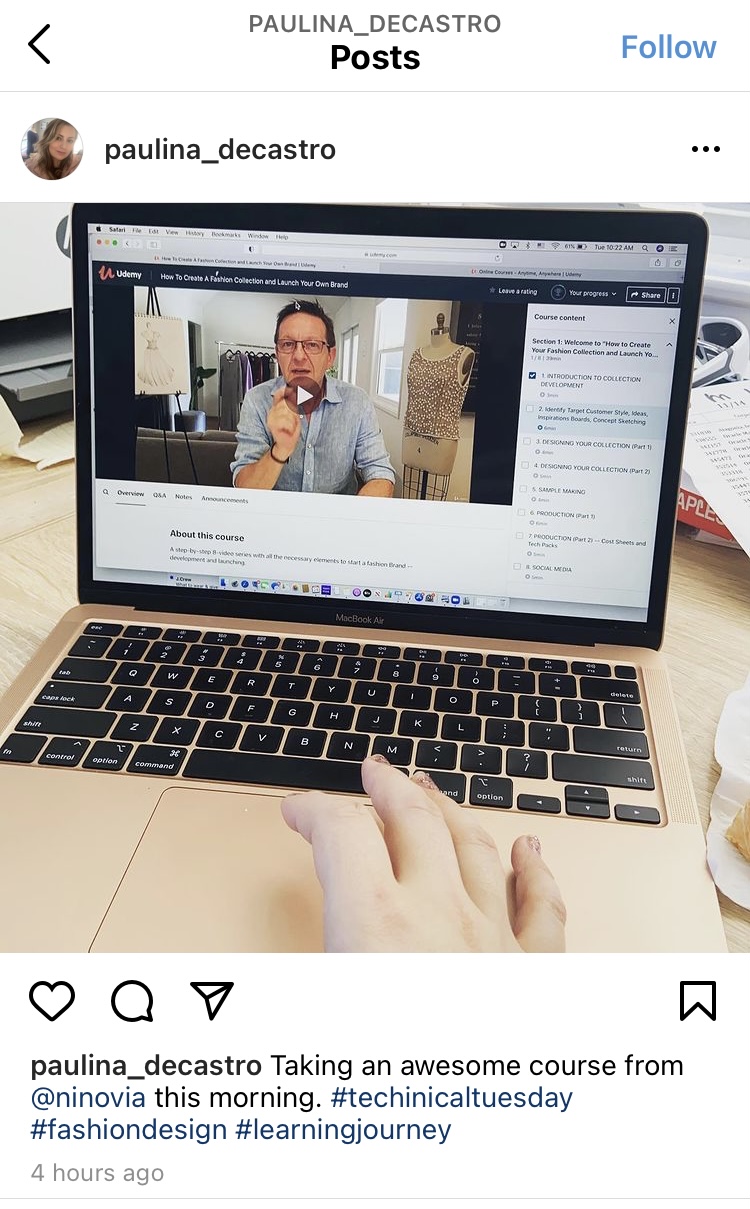 TESTIMONIAL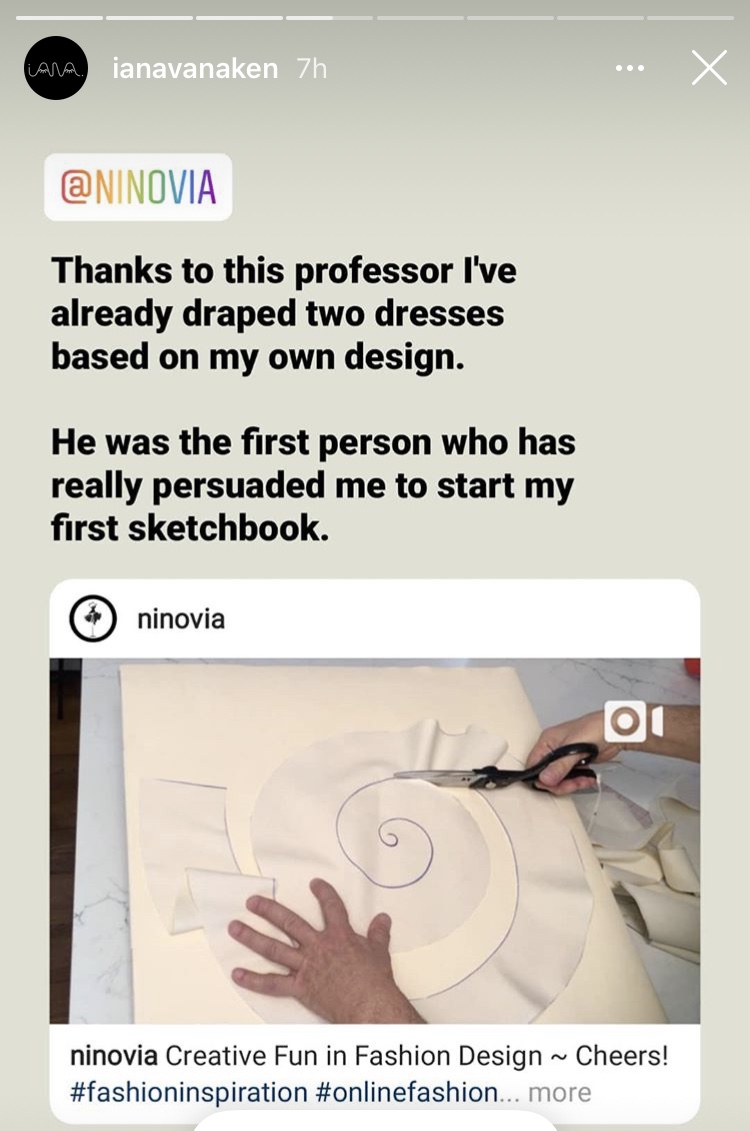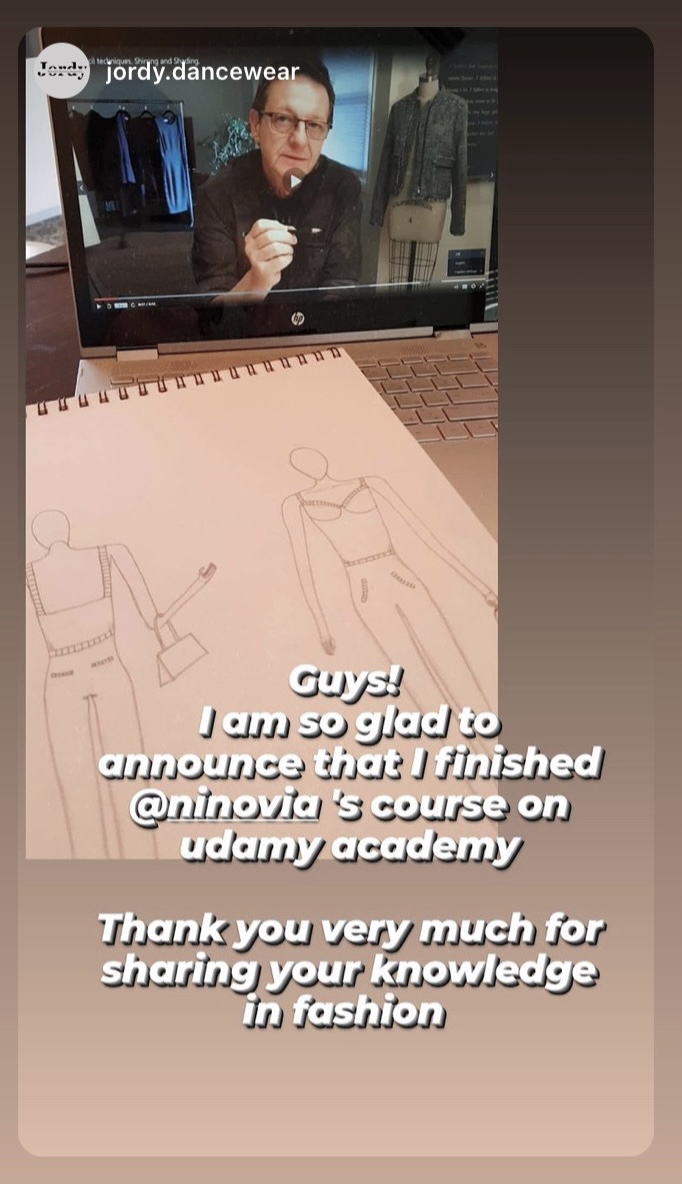 TESTIMONIAL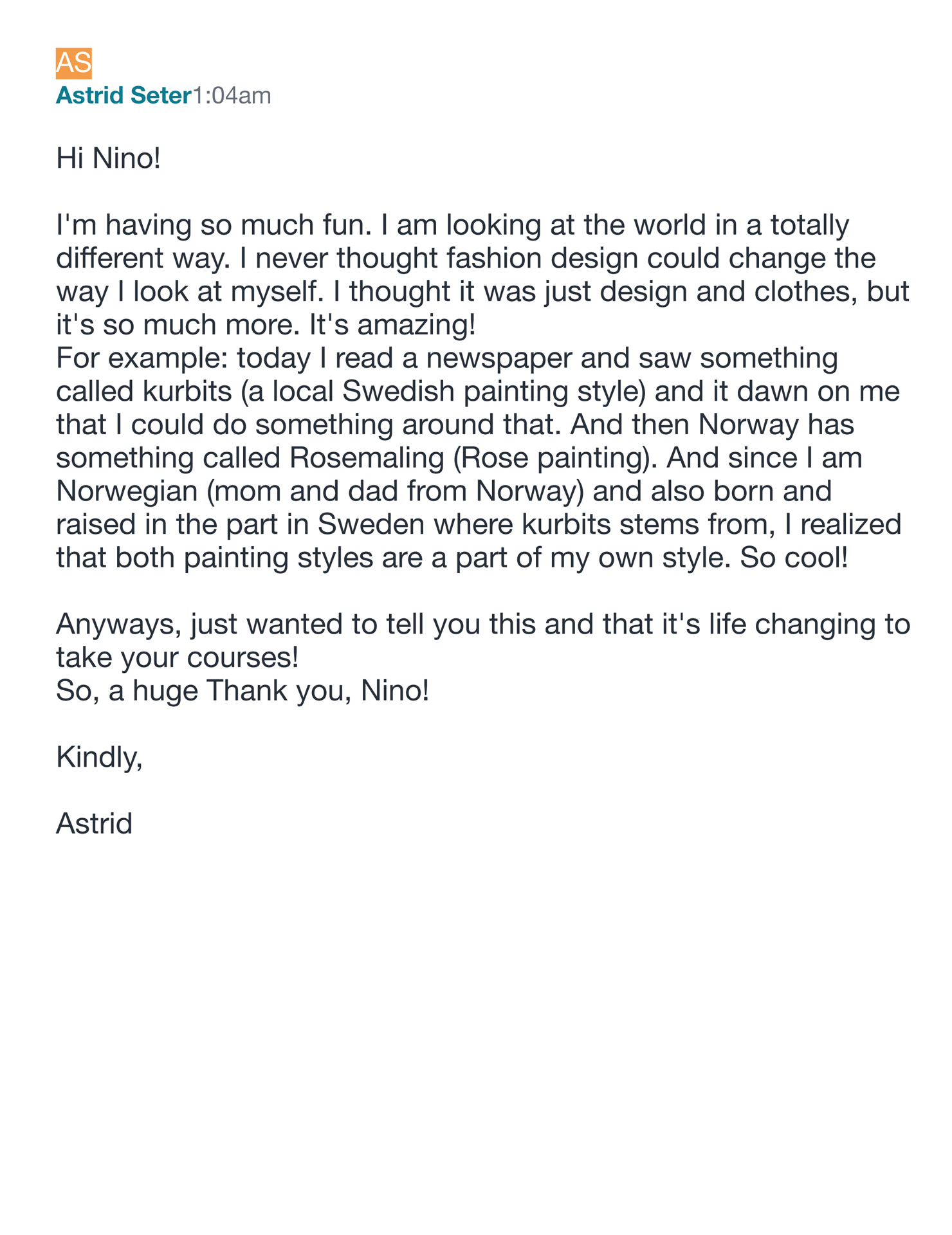 TESTIMONIAL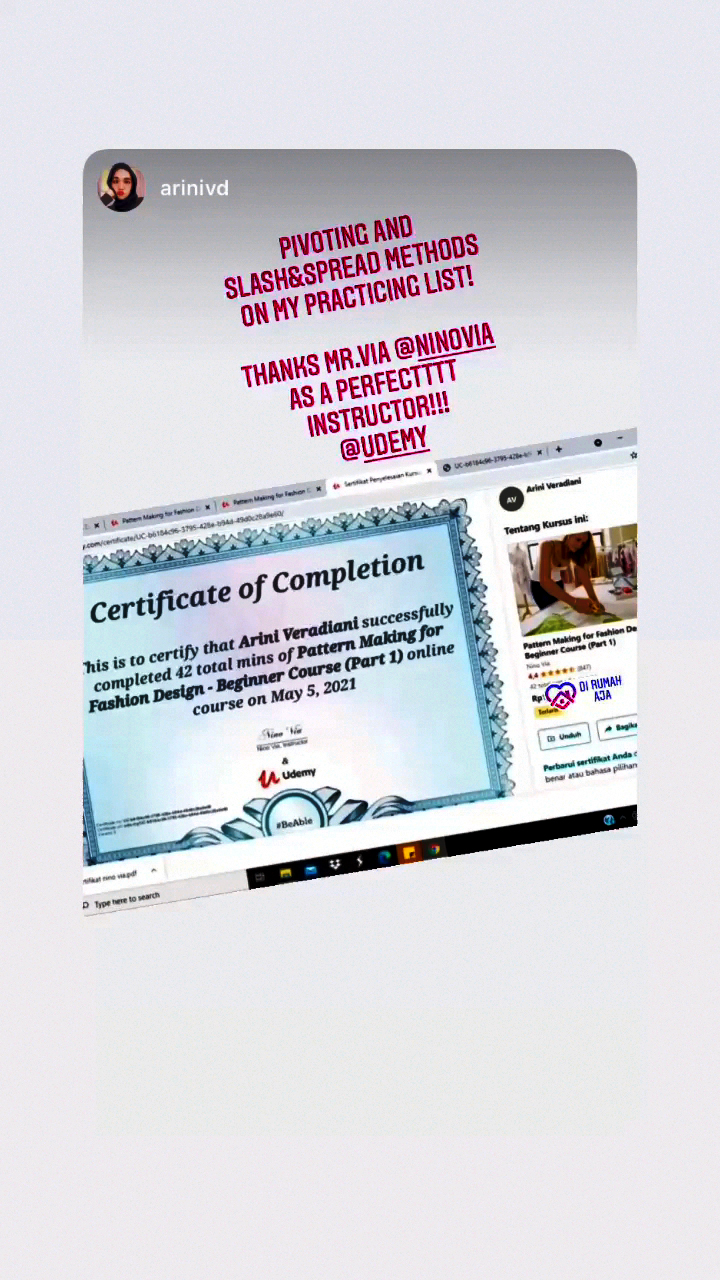 TESTIMONIAL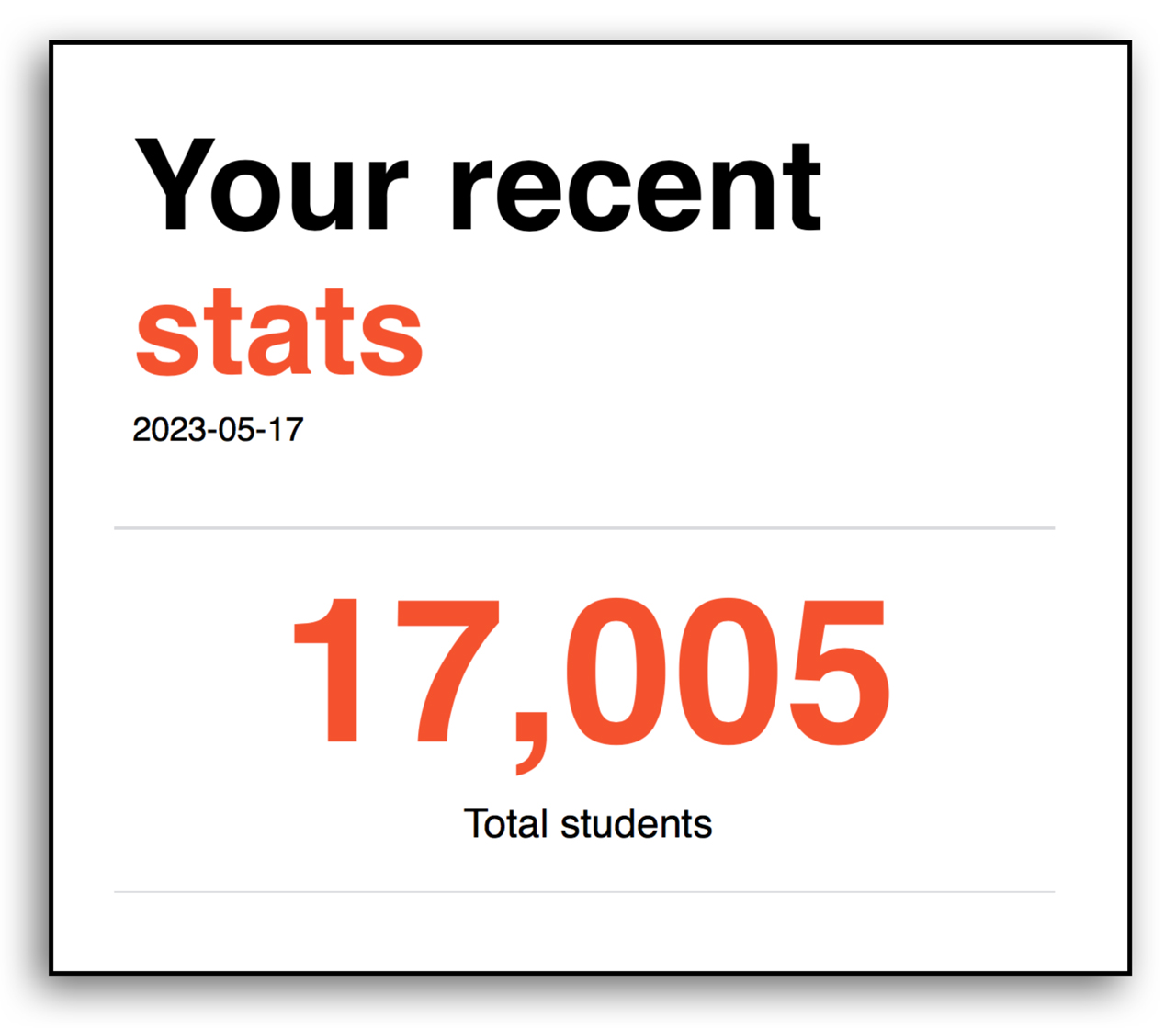 Join THOUSANDS of students who are enjoying the benefits of these courses.
Join me as I walk you, step-by-step, through the process of Fashion Designing.
These courses provide you with the necessary skills and techniques to bring your ideas and vision to reality, and for some of you, build a strong fashion brand.
Learn the Principles of Pattern Drafting, and Draping, and Sketching; and Fabric/Textiles the Business Side of Fashion, Branding & Marketing, and how to create your own unique style.
This is a journey of self-discovery, empowerment and designing your own future.
And I'm here to answer all your questions!...simply email me and I will reply within 24 hours: [email protected]

Education. Inspiration. Transformation.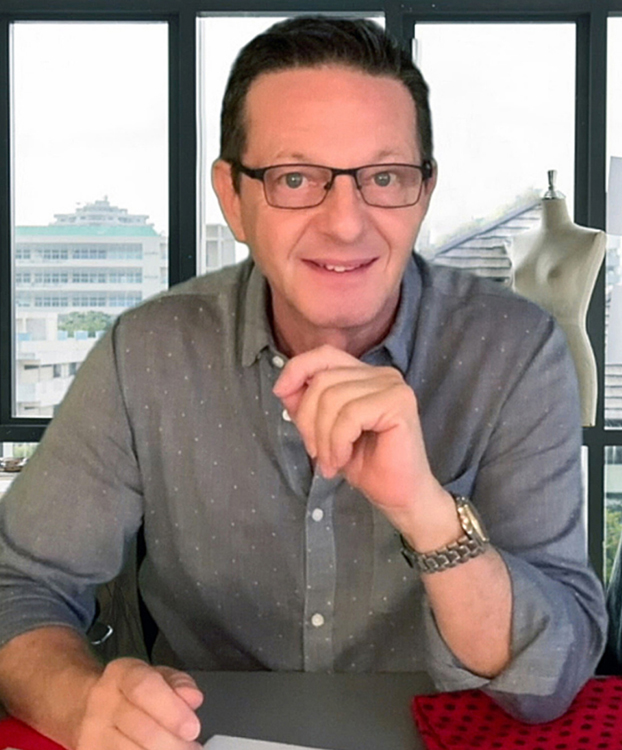 Hi, I am Nino Via ~ Welcome to FPA/Fashion Premier Academy.


~ Having graduated from FIT (NYC), worked in the industry, and from teaching at FIDM (LA), I am sharing my knowledge and experience with you!
~ In these informative and inspiring video-courses, you learn design principles and techniques, manufacturing practices, marketing and branding, and social media -- all necessary element sto make you a better designer.
~ You will learn to make better creative and technical decisions and create a great collection: learn the essential elements for a successful Brand.
~ Given my international and eclectic background in fashion, photography, music, I have a multifaceted and proficient approach to Brand coaching: You need one-on-one coaching? I'm here for you. 
~ "Helping you find your vision through the best version of your Brand" — that's my commitment to you.
Questions? email me: [email protected]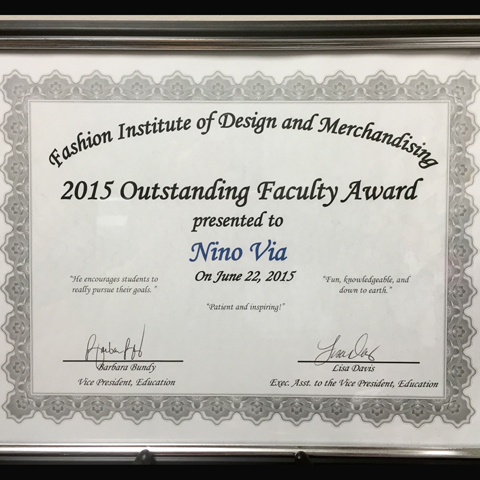 "Outstanding Faculty Award" ~ Best Fashion Design Instructor
My BIO Video

How Did I Get Started In Fashion Design

TESTIMONIAL
This course completely demystified the concept of draping for me. It used to seem like such and esoteric, high-art part of fashion design. But Nino's instruction is clear and provides the technical, foundational steps that are needed for opening up the creative process of designing garments in 3-D. Nino is engaging and excited to teach. He has a friendly and enthusiastic disposition and his teaching style reflects the kind of methodical and repetitive pedagogy that is so important when developing skills in the field of design. It becomes immediately clear that draping is not scary or a magical superpower; it is as foundational and methodical as any other skill involved in creating things, and once you wrap your mind around acquiring the skill like you would with a new language or musical instrument, you realize how valuable draping is for the garment construction process. It also becomes incredibly fun! I used to dread draping, and now I look forward to it! Thank you, Nino!
~ Amanda Clark
FAQs
Frequently Asked Questions:

Can I take this course at my own pace?
Yes, definitely, you can view the videos at your own pace!
Are the videos/classes on a set schedule?
No, you can watch the videos whenever you want!
Do I have to watch the videos by a certain date?
No, you can watch the videos whenever you want!
No, the videos are pre-recorded.
Do I get access to the entire course when I purchase and enroll?
 Yes, you get the entire course, once you purchase and enroll.
How do I know it's not a scam?
By reading the Testimonials and Bio, you can see that I've been teaching for a long time, with excellent reviews. 

Check your inbox to confirm your subscription
TESTIMONIALS
"Just finished your Pattern Making Class. As an absolute novice to the subject, I was surprised at how well you explained the subject and how you made me love it. Congratulations!"
~ Roberto Holway
"I've been doing all your courses for the past couple of days and I just don't want them to end! They are super informative and helpful, hope we get to see more from you!"
~ Mica Fernandez
"I've been sewing for years using commercial patterns and never understood how did they were developed. Now armed with this knowledge I feel that I it will be better able to alter patterns to fit me and yes, even venture into making my own patterns. This was inspiring for me since I have struggled to get that perfect fit. Now I am armed and ready to improve."
~ Rebekah Yoder
"Fashion Design has been my passion right from when I was a little girl, but still struggling... I believe your classes have helped me to be what I loved to be as a little girl."
~ Bolaji Olabiyi
"I really enjoyed this Pattern Making Course. I found the instructions really easy to follow and understand. I've been driving myself crazy trying to work it all out by reading my text book, and this has made everything so simple. Thank you."
~ Mel Thorley
"This class was the perfect draping class. I just ordered my first dress form and wanted to proactively learn some basic draping techniques before my form arrives. This class exceeded my expectations with the clear-cut instructions and fitting examples. I also love the extra information that I learned about fabrics. Very nicely executed! I can't wait to see what other classes Nino Via has to offer...".
~ Brittany Erin
"Fantastic class! Thanks very much Nino, I love all of your classes and I was excited to see a new one appear in my inbox tonight! Very clear steps and I've learnt so much on pattern making thanks to your teaching! I highly recommend your classes for anyone looking to learn how to design and create pattern from scratch! Excellent content! Fabulous teacher! Thank you!! :D"
~ CV
"Having completed a Pattern making course at my local college many years ago and without any success at making my own patterns I left it. 
During lock down in the Uk I decided to take up pattern making again so I looked on line and saw a few courses which I looked at but did not really understand, then hey presto I saw Nino doing pattern manipulation and this lesson just stood out from the rest. His lessons are so informative and easy to follow it makes you want to get out your pencil and paper and have a go. Pattern making is very complex and I find looking at the same lesson 3 or 4 times is a great help. 
I am so interested in this subject I practice every day and am looking forward to designing making a pattern and getting out my sewing machine and finishing the job.
Thanks Nino, you are a star!" 
~ Anne Hadley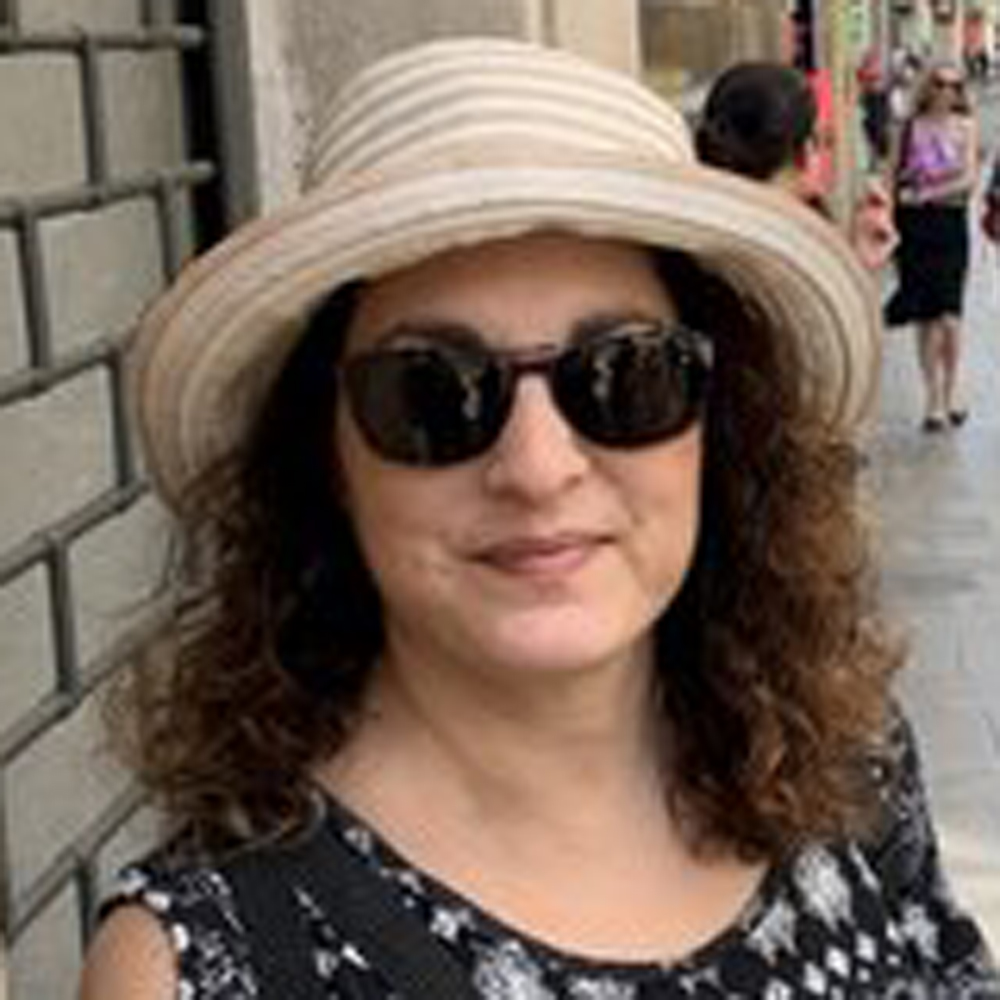 I would definitely recommend this class to anyone interested in fashion design or draping. I have taken both draping and pattern making courses and I found these to be concise and straight to the point. Each lesson was easy to follow and easy to understand, although I would have liked a little more detail. I am looking forward to taking more classes with Nino!
Julie Glasser ~ Designer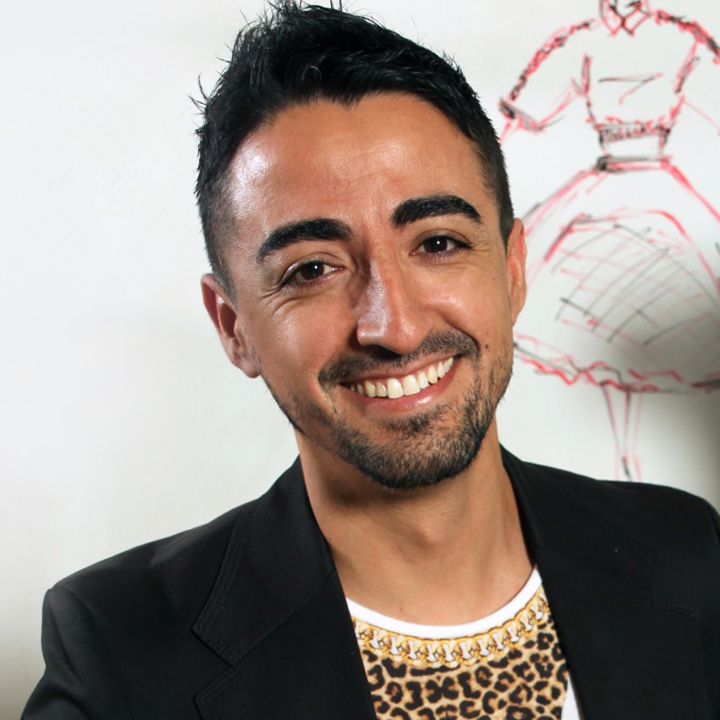 Mr. Via was one of my teachers at FIDM. His knowledge in the industry and professionalism, helped me improve my sewing and pattern making skills. 
His passion and dedication, as my mentor, has been a remarkable foundation for my career. 
Alejandro G Ortega ~ DIOR COUTURE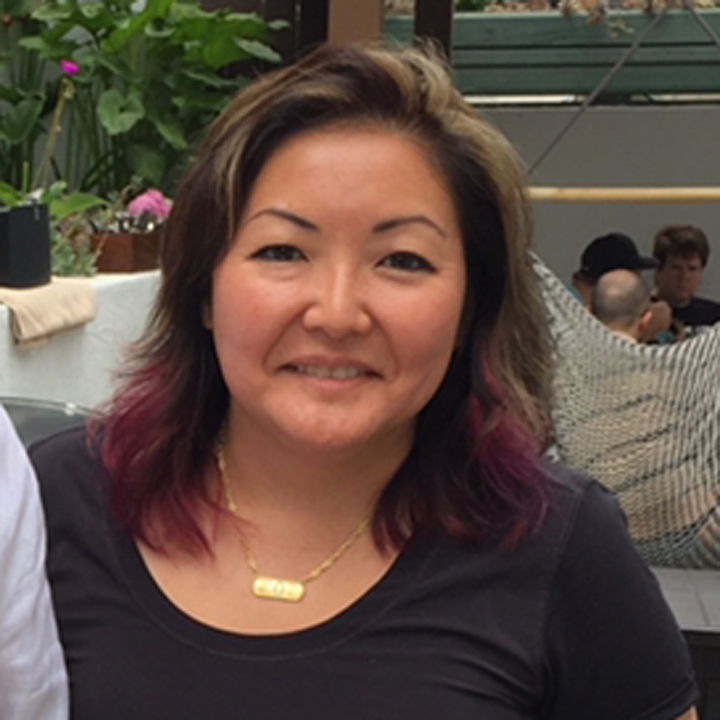 Nino is terrific to work with. He is both professional and personable. He shows great attention to detail and creativity. I would highly recommend him.
Kathy Peterson ~ CEO/Designer at KOI
A word from Nino Via:
~ Students, dreamers and visionaries: Fashion Premier Academy is not just about learning the technical skills of design; it is about unleashing the power of your dreams and visions, transforming them into tangible realities. It is a platform where creativity and passion converge, where innovation and sustainability go hand in hand.

~ Remember, fashion is not just about fabric and stitches; it is a language through which we express our unique voices and make a lasting impact. Embrace the power of your creativity, let it guide you on a path of innovation and inclusivity. Dare to dream big, for it is in the pursuit of those dreams that we find our true purpose and fulfillment.

~ Together, let us shape a future where dreams become designs, where visions become runways, and where the world is transformed one stitch at a time.

Welcome, my friends, to Fashion Premier Academy. Let the journey begin!

"Fashion Design and Conscious Well-Being integrated as a vehicle for global transformation, elevating the quality of the apparel industry."
~ Nino Via

Fashion Premier Academy
~ Mission Statement:
At Fashion Premier Academy, our mission is to transcend the boundaries of traditional fashion education. We are not just an online platform that sells courses; we are a movement that aspires to create a better world, a thriving ecosystem where fashion becomes a catalyst for positive change. Our purpose is to empower individuals to transform their aspirations, dreams, and quality of life into tangible reality.

~ Vision:
Our vision at Fashion Premier Academy is to redefine the fashion industry by nurturing a community of passionate individuals who not only possess exceptional design skills but also embody the values of social responsibility and environmental consciousness. We envision a future where fashion is a force for good and every person is fed and clothed and thriving.

We strive to revolutionize fashion education by fostering creativity, innovation, and inclusivity. Through our comprehensive online courses, we equip our students with the knowledge, skills, and ethical foundations necessary to become change-makers in the industry. We believe that fashion can be a powerful tool for self-expression, cultural appreciation, and empowerment.

Fashion Premier Academy is more than just a platform; it is a movement that inspires individuals to realize their potential and contribute to a better world. Together, we can create a future where fashion becomes a force for positive change, where creativity and sustainability go hand in hand, and where the dreams of individuals become the reality of a thriving, inclusive society.