Tech Pack

A Tech Pack (Technical Package) is a fundamental tool, a template, for fashion designers and brands looking to integrate their production process. This Tech Pack provides you with all the essential information and specifications needed to bring your designs to life. And if you're working with a factory/contractor this is a must-have.
This TECH PACK includes:
Design Sheet
Fabric Swatch Sheet
BOM (Bill Of Material)
Spec Sheet
Pattern Card
Cost Sheet
Construction Sheet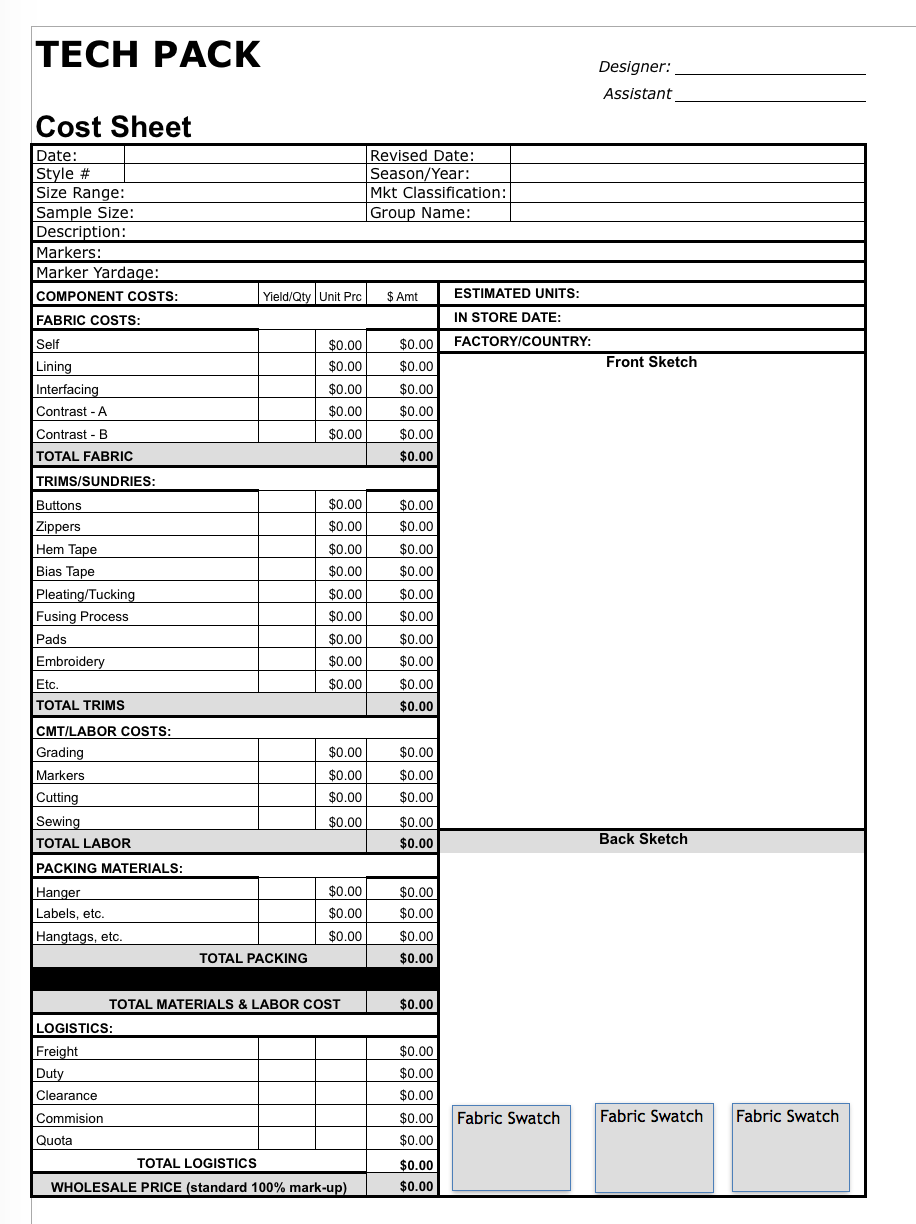 Efficiency: With this Tech Pack, you'll have all the necessary details in one place, making the production process faster and more efficient.
Precision: Ensure accuracy and consistency in your designs with detailed measurements, fabric information, and construction techniques. No more guesswork or costly mistakes.
Professionalism: Impress clients, manufacturers, and investors with a well-documented and professionally presented Tech Pack. It showcases your attention to detail and commitment to quality.
Collaboration: Seamlessly collaborate with your team and external partners/contractors by sharing the Tech Pack digitally. Everyone will be on the same page, reducing miscommunication and ensuring a smooth workflow.
Flexibility: Customize the Tech Pack to fit your unique design needs. Add or remove sections, include specific instructions, and adapt it to different product categories or collections.
NOTE: This Tech Pack was created on a Mac .numbers, the equivalent of an Excel spreadsheet.