WELCOME!
I am your coach & mentor
~ ~ ~
What is Coaching?
~ Coaching is a service where you and I engage in a ONE-ON-ONE SESSION(s), whereby I support you in achieving your goals. We discuss your challenges and opportunities in your work/career/brand, etc. that need to be addressed and resolved.
~ Using Zoom, (or phone if you prefer) I provide guidance and support, sometime technical and at times motivational, and help you resolve your "situation".
~ You can also use a Coaching Service for a professional assessment -- you might already have a beautiful Collection, or Brand, and need a professional evaluation and judgment.
~ Once you BUY the Coaching Session, we can discuss any specific "How-To" questions, issues, concerns, that you have.
If you have any questions, email me: n[email protected]


Some of the Topics might be:
~ Defining Your Vision and Goals
Reviewing your Portfolio
Defining your Brand's DNA
Establish Target Customer
~ Developing Your Collection
Reviewing mood boards and sketches.
Problems with Draping, Pattern Making, Sewing.
Questions Re: Fabrics selection, colors, silhouettes.
Defining your Unique Style
~ Launching Your Brand
Create a Business Plan
Tech Packs. Cost Sheets.
Marketing and Branding
Social Media
How It Works:
Step 1: You decide on a topic/issue you want to talk about
Step 2: You choose a Pricing Option (see below)
Step 3: Email me with a basic introduction and some information on your needs:

[email protected]

Step 4: I'll send you a ZOOM invite... or CALL you... :)
Who is this for:
~ Purpose: My service is for anyone with a love and passion for fashion design -- a student, a Brand, as well as people interested in expanding and growing their knowledge and skills of the fashion design process and of the industry.
~ Process: We analyze and assess your situation, discuss your issues and challenges, and determine the best way to overcome them.
~ Proposals: We decide on the best, most practical and efficient way to implement actions to produce results — fast and most effectively.
~ Fulfillment: Engaging and managing our time through a systematic approach (possibly using Zoom), and deliver on the goals and commitments initially set.
If you have any questions, please email me: [email protected]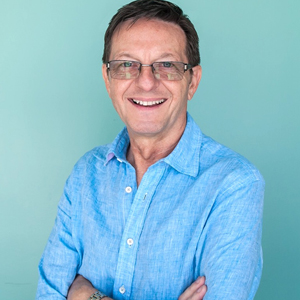 I'm Nino Via
~ I'm your coach & mentor
Every great "player" had a coach: Michael Jordan had a coach, Mohammed Ali had a coach ~ I'm YOUR coach.
Nothing makes me happier than to see a good "idea" become a GREAT "idea"!
I am looking forward to support you in overcoming your challenges and develop you in becoming the best version of your Brand.
Given my many years of experience and background, in all different areas of the fashion industry, my passion is to collaborate with you in creating the best possible design(s), making the right decisions, and see you succeed.
Any questions, email me: [email protected]
To view my COURSES available at Fashion Premier Academy, please visit:
Thank you!
Frequently Asked Questions
Can I get a refund if I'm unhappy with my purchase?
If you are unsatisfied with your coaching, reach out to us to see if your purchase is eligible for a refund.
How do I schedule my appointment?
Upon purchasing coaching, you'll receive further instructions on how to book a time for your appointment.
Can I purchase coaching more than once?
Absolutely! If you find yourself in need of coaching more than once, simply purchase the coaching again.